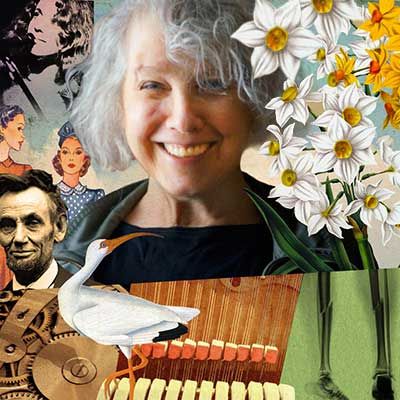 NEW online show May 3 💕
Hey friends, 
Thanks so much for helping me celebrate Rewrite the Ending last month! 
I enjoyed that show thoroughly, so I'll be sharing some more tunes on Tuesday, May 3, 8:00 pm Eastern. Love to see you there. 
Click the big black button and get your tix at Eventbrite :-) 
GET TIX NOW! (Show date has passed.)
Tickets are free. Donations gratefully accepted at paypal.me/inawool1. 
ALBUM UPDATE 
Songs from the album are still being played on radio all over the country and the world. "Lincoln on the Streets of New York" ranked #5 song on the FAI Folk Radio chart for February! 
Thanks so much if you've already registered at Eventbrite. 
Can't wait to see you again! 
With love, 
Ina May