🎶  Live Concert!  🎶 
Friday, September 9, 2022 
• 7:30 pm •
Me & Thee Music, Marblehead, MA
Dear Friends, 
Ah the duality of life! 
1. From Me&Thee Music in Marblehead, Massachusetts: 
"Just Added! Ina May Wool will open for Mason Daring and Jeanie Stahl on Sept. 9th as we kick off our 53rd Season! No-fee tickets & info at: meandthee.org" 
This will be my first indoor in-person show since the plague slithered up on our shores lo these many months ago! Many safety protocols are in place and that makes me happy. Hope to see you - vaccinated, masked, and socially distanced - if you're anywhere nearby. That would make me even happier. 
I'll be opening for Mason Daring and Jeanie Stahl – long-time local faves with big-time impressive credits – and I'm told the show will sell out. For more on Me&Thee Music, Mason and Jeanie, and to buy tix while they last: 
https://meandthee.org
2. For reasons perhaps too boring to enumerate, I have to cancel my online show scheduled for August 9. I'm disappointed, but there will be others down the road; I'll let you know when. "Musicians lead complicated lives,"  according to The New Yorker, and I would tend to agree. 
Thanks so much for reading and watching. Stay well! 
Ina May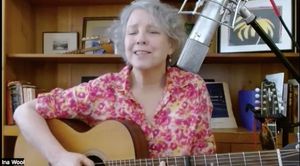 Photo by Tracy Gold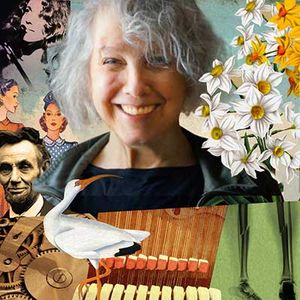 Photo by Pascale Jutard. Collage by Tim Robinson. 
Psst! Your copy of Rewrite The Ending is ready to ship or download!